3rd Annual Migration Policy Forum
Beyond Borders: Managing Migration in North America
3rd Annual Migration Policy Forum
Beyond Borders: Managing Migration in North America
November 7 & 8, 2019
Sheraton San Diego Hotel & Marina
San Diego, California, USA
Program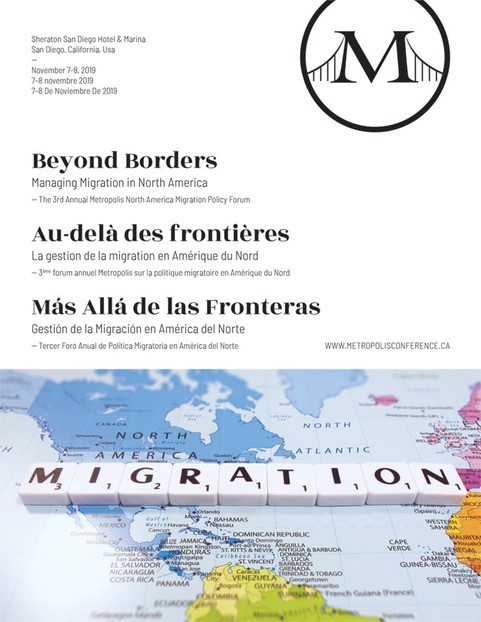 Download
In its third year, the annual Metropolis North America Migration Policy Forum has become an important three-country platform for exchanging evidence-based ideas and practices on migration. The Forum enables participants to share knowledge and key lessons around the United States, Mexico and Canada's migration policies and trends. Respect and recognition of borders, boundaries and jurisdictions remain at the very center of North American debates over migration. Addressing challenges to national migration systems in North America requires ongoing interaction and cooperation between the three countries.
Registration
From 8:00 am – 5:00 pm on November 7th & 8th.
Plenary Sessions
Plenary 1: Refugee and Asylum Seekers in North America
Thursday, November 7th, 9:15-10:45 AM
This plenary session will identify and discuss the major challenges North American countries currently face with regards to refugees and asylum seekers. Speakers will look at the role their countries play to manage humanitarian flows and policies and procedures around the admission of refugees and grants of asylum. They will further suggest measures that can enhance cooperation between North American countries on refugee issues and/or propose coordination mechanisms and policies that address the root conditions giving rise to displacement.
Panelists:
James W. McCament, Homeland Security Deputy Undersecretary
Cinthia Pérez Trejo, Specialist, Comisión Mexicana de Ayuda a Refugiados
Catrina Tapley, Deputy Minister for Immigration, Refugee and Citizenship Canada - TBC
Plenary 2: West Coast Innovation Economy
Friday, November 8th, 9:15-10:45 am
Sponsored by the U.S.-Mexico Border Mayors Association
More details to come…
Please see the program above to learn more about our 30 workshop sessions!
Conference Co-Chairs
Rafael Fernández de Castro
Rafael Fernández de Castro is director of the University of California San Diego's Center for U.S.-Mexican Studies (USMEX). In addition to being a professor at the School, he is a former foreign policy adviser to President Felipe Calderón and an expert on bilateral relations between Mexico and the U.S. Fernández de Castro is founder and former chair of the Department of International Studies at Instituto Tecnológico Autónomo de México (ITAM) in Mexico City. He is the founder and editor of Foreign Affairs Latin America and contributes to the daily newspaper El Financiero and is a regular contributor to Televisa.
The Honourable Marlene Jennings
Marlene Jennings is a former Liberal Member of Parliament and Parliamentary Secretary for the Canadian House of Commons from 1997 to 2011. At the time of her election, she was the first black woman from Quebec to be elected to the Canadian Parliament. During her tenure, Marlene served as Parliamentary Secretary to various ministers, including the Minister for International Cooperation, the Solicitor General of Canada, and the Prime Minister with special emphasis on Canada-U.S. relations. She also served as deputy House Leader. Marlene is an advocate for employment equity for women, aboriginal peoples, and ethnic and racial minorities and volunteers with many community associations.
Alberto Hernandez
Alberto Hernández is a founding member and current President of El Colegio de la Frontera Norte (El Colef). He holds a PhD in Sociology from the Complutense University of Madrid. His research interests are public policy studies, religion and social change. He is member of the Mexican National Researchers System (Level III). He previously served as General Secretary of Planning and Institutional Development, Director of the Department of Public Administration Studies and full-time Professor-Researcher at El Colef. Among his latest publications are the books: "Actores, redes y desafíos: juventudes e infancias en América Latina", Alberto Hernández y Amalia Campos-Delgado (coords.), El Colef/Clacso (2015) y "Líneas, límites y colindancias: mirada a las fronteras desde América Latina" Alberto Hernández y Amalia Campos-Delgado (coords.), El Colef/Clacso (2015).
Registration
3rd Annual Migration Policy Forum
November 7 & 8, 2019
Rates in USD
Regular - 2 Days: $295 USD | Regular - 1 Day: $175 USD
NGO - 2 Days: $225 USD | NGO - 1 Day: $135 USD
Student - 2 Days: $145 USD | Student - 1 Day: $95 USD
Please note that you will be charged in CAD.
Currency
Click on a price to register
Cancellation Policy
Refunds are not available.
Book a Hotel Room
Hotel guestrooms are available at the conference rate of USD $189.00 per night. The deadline to obtain the special conference rate is October 23, 2019, 5pm (PST).
Book online to obtain the group rate for Metropolis Forum delegates.
Free shuttle from the airport to the hotel is available.
SPECIAL EVENTS
Welcoming & Community Reception by the U.S.-Mexico Border Mayors Association
Thursday, November 7th | 5:30-7:00 p.m. | UC San Diego, International House Great Hall (map)
Welcome: Rafael Fernández de Castro, Director of UC San Diego's Center for U.S.-Mexican Studies & Metropolis North America U.S. Co-chair
Opening Remarks: Mayor Kevin Faulconer, City of San Diego & Mayor Arturo González Cruz, City of Tijuana
Keynote Address: Ambassador Carlos González Gutiérrez, Mexican Consulate in San Diego
All delegates of the forum are welcome to attend at no extra cost.
Tijuana Border Tour
Saturday, November 9th
More details to come…
Español
TERCER FORO ANUAL DE POLÍTICA MIGRATORIA EN AMÉRICA DEL NORTE
MÁS ALLÁ DE LAS FRONTERAS: GESTIÓN DE LA MIGRACIÓN EN AMÉRICA DEL NORTE
7–8 de noviembre de 2019
Sheraton San Diego Hotel & Marina
San Diego, California
En su tercer año, el foro anual de política migratoria en América del Norte se ha convertido en una plataforma para los tres países donde se intercambian ideas basadas en evidencias y prácticas sobre la migración. Este foro permite a los participantes compartir conocimiento, así como puntos clave acerca de las tendencias y políticas de migración de Estados Unidos, México y Canadá. El respeto y reconocimiento de las fronteras, los límites y jurisdicciones se mantienen en el centro de los debates sobre migración en Norteamérica. Abordar los desafíos a los sistemas migratorios nacionales requiere interacción y cooperación continua entre los tres países.
PROGRAMA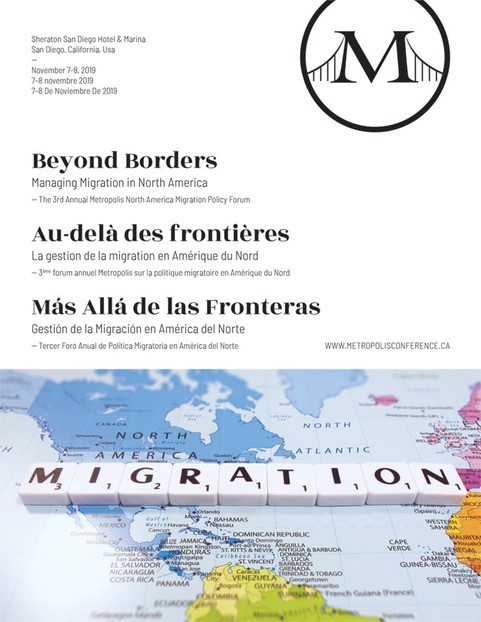 Descargar
INSCRIPCIONES
Para registrarse, visite nuestra página de registro.
RESERVAR UNA HABITACIÓN DE HOTEL
Las habitaciones de hotel están disponibles a la tarifa de la conferencia de $189.00 USD por noche. La fecha límite para obtener la tasa de descuento de la conferencia es el 16 de octubre de 2019 a las 5:00 p.m. (PST).
Reserva en línea la tarifa de grupo reservada para los delegados de la Conferencia de Metropolis.
Hay un autobús de enlace gratuito desde el aeropuerto hasta el hotel.
COPRESIDENTES DE LA CONFERENCIA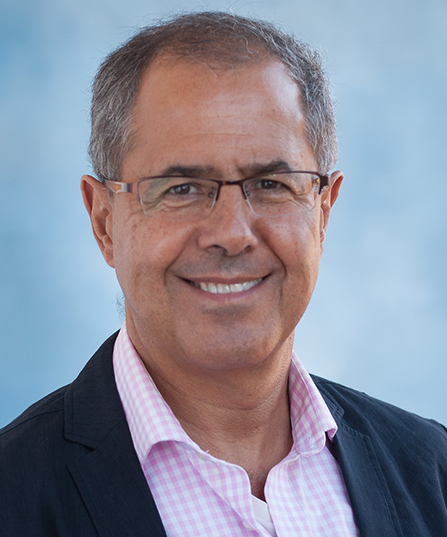 RAFAEL FERNÁNDEZ DE CASTRO
Rafael Fernández de Castro es director del Centro de Estudios México-Estados Unidos (USMEX) de la Universidad de California en San Diego y profesor de esta misma universidad. Anteriormente, fungió como asesor de asuntos internacionales de la Oficina de la Presidencia de México durante el sexenio del Presidente Felipe Calderón, es un especialista en el tema de las relaciones bilaterales México y Estados Unidos. Fernánsez de Castro fue fundador y jefe del Departamento Académico de Estudios Internacionales del Instituto Tecnológico Autónomo de México (ITAM). Es fundador y editor de la revista Foreign Affairs Latinoamérica. Fernández de Castro es un colaborador habitual del diario El Financiero y Televisa.
LA HONORABLE MARLENE JENNINGS
Marlene Jennings fue miembro parlamentaria del Partido Liberal y Secretaria Parlamentaria de la Cámara de los Comunes de Canadá de 1997 a 2011. Fue la primera mujer negra de Quebec en ser elegida para el Parlamento canadiense. Durante su mandato, Marlene se desempeñó como Secretaria Parlamentaria de diversos ministros, incluido el Ministro de Cooperación Internacional, el Procurador General de Canadá y el Primer Ministro, con especial énfasis en temas vinculados a las relaciones bilaterales entre Canadá y Estados Unidos. Adicionalmente, Marlene se desempeñó como diputada líder de la Cámara. Actualmente, Marlene es una defensora de la igualdad de género, de los pueblos aborígenes, las minorías étnicas y raciales, además es voluntaria en diversas asociaciones comunitarias.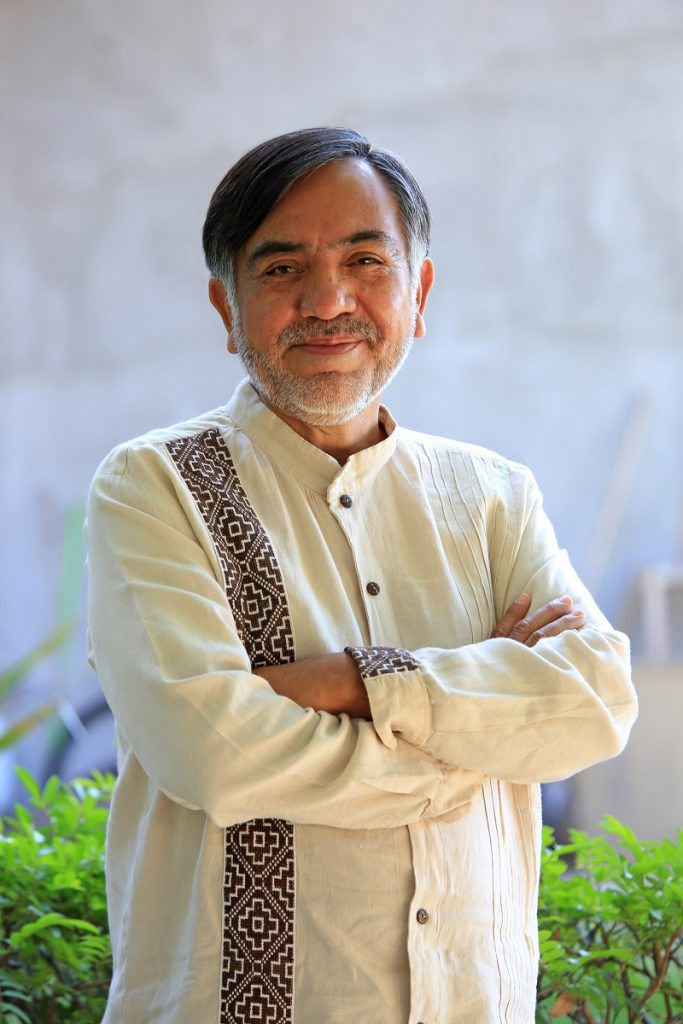 ALBERTO HERNANDEZ
Alberto Hernández es integrante fundador y actual Presidente de El Colegio de la Frontera Norte (El Colef). Es Doctor en sociología por la Universidad Complutense de Madrid. Sus líneas de investigación son: políticas públicas, religión y cambios sociales. Es miembro del Sistema Nacional de Investigadores de México Nivel III. Anteriormente se desempeñó como Secretario General de Planeación y Desarrollo Institucional, Director del Departamento de Estudios de Administración Pública y Profesor-Investigador de tiempo completo de El Colef. "Actores, redes y desafíos: juventudes e infancias en América Latina", Alberto Hernández y Amalia Campos-Delgado (coords.), El Colef/Clacso (2015) y "Líneas, límites y colindancias: mirada a las fronteras desde América Latina" Alberto Hernández y Amalia Campos-Delgado (coords.), El Colef/Clacso (2015).